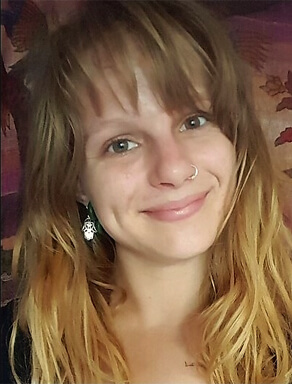 At Kensington Chiropractic for Health, our team members are deeply passionate about helping patients enjoy optimal health, physically and emotionally. Massage therapy is a fantastic natural healing modality that can assist people in achieving their health goals. We'd like you to get to know our massage therapist.
Friendly and caring, our massage therapist Chloe Thomas loves making a difference in the lives of her clients. She originally attended university but took some time off from her studies. Chloe wanted to find a career that would allow her to help others. She decided to embark on a career in massage. She appreciates the fact that massage is a practical, hands-on therapy.
Addressing the Whole Person
During her training, Chloe developed a passion for massage and the feeling she got providing it to others. "I found that it was fulfilling to see how happy people were after getting a massage," she says. As a massage therapist, Chloe addresses the whole person, not just their physical side. "Massage is a way to not only maintain your physical health but your emotional wellbeing as well," she adds.
Providing a Holistic Approach
Chloe primarily provides remedial massage with deep tissue. She also likes to include the following to offer a holistic approach to her massage:
Reiki – This Japanese technique for stress reduction also promotes healing.
Reflexology – As a type of massage, reflexology applies pressure to areas on the feet or hands.
Energy work – This type of bodywork is based on the notion that the body is filled and surrounded by energy fields that can be influenced.
Chloe will be pursuing a Reiki Mastership and also has training in acupressure. Acupressure is a type of stimulation that is employed to help relax the muscles.
To help you achieve the best possible results, Chloe will determine what you need and whether you want to include a particular modality such as reflexology in your session.