Diversified Technique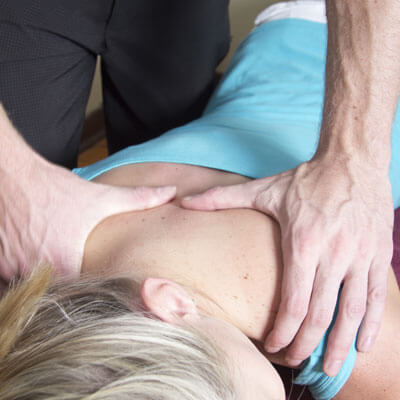 At Kensington Chiropractic for Health, we use an adjusting technique commonly referred to as Diversified, which is used by chiropractors worldwide. Diversified involves a range of chiropractic adjustments. These adjustments are used to correct affected vertebral segments.
Step One — An Analysis
Before the adjustment is given, Dr. Liam Welfar (Chiropractor) will perform an analysis of your spine. This examination includes taking a case history as well as X-ray images of your spine if necessary.
The Adjustment — What to Expect
The Diversified Technique involves your chiropractor manually applying pressure through the affected vertebral segment to reestablish proper movement. The direction, speed, depth, and angle that are employed is the result of years of experience, practice and a complete understanding of spinal mechanics.
While improving spinal biomechanics can decrease nervous system interferences, practically all joints of the body can be adjusted to help restore optimal range of motion.
What About the Popping Sound?
While the Diversified Technique is most commonly associated with a popping noise, rest assured it is just gas being discharged from the joint as it is released.
Is the Technique Uncomfortable?
As is the case with most chiropractic adjustments, the Diversified Technique is generally comfortable. You shouldn't feel any pain with this type of adjustment. In fact, most patients will experience a quick feeling of relief. A few days after your adjustment, you may experience mild general soreness, but that won't last.
Conditions That Diversified May Help Address
It's always important to note that chiropractic doesn't treat or cure any condition or illness. Our experience has been, however, that Diversified can have a positive impact on addressing the following:
Back pain
Chronic conditions
Headaches and migraines
Neck pain
Rib pain
Sports injuries
Book an Appointment
Discover for yourself the difference that the Diversified Technique may make in your life. Contact our South Perth practice today to schedule an appointment!

Diversified Technique South Perth, Como & Kensington WA | (08) 9368 0100