Activator Methods®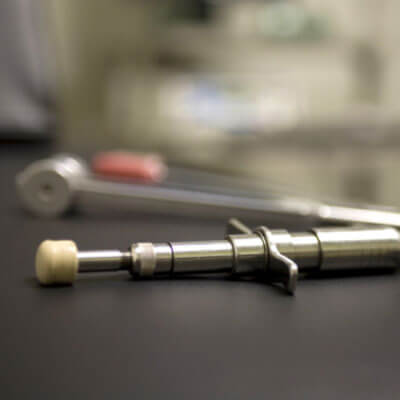 We are pleased to provide our patients with one of the most popular "low force" chiropractic techniques used worldwide. Activator Methods utilises a small, hand-held instrument called the Activator Adjusting Instrument. The tool delivers a consistent low-force, high-speed thrust.
Bringing motion back to the targeted spinal vertebra or joint is the goal of the adjustment. We like to use Activator Methods as an alternative to the traditional manual form of spinal manipulation. This adjustment is known as the high-velocity low amplitude (HVLA) thrust.
The First Step: an Evaluation
Before Dr. Liam Welfar (Chiropractor) performs an adjustment, he will assess how well your spine moves. He'll evaluate how well you turn and bend. While you're lying face down, the length of your legs will be evaluated. This simple procedure can uncover significant differences in leg lengths. 
This time-tested procedure lets us know if vertebral subluxations are present and their location. It also helps us know when to adjust and when not to adjust.
A Fast and Comfortable Adjustment
As Activator Methods is much faster than adjustments delivered by hand, the body usually doesn't tighten to resist. As a result, the adjustments given are considered to be comfortable. We can use the instrument to adjust elbows, wrists, knees and other joints of the body.
The Follow Up
After your adjustment, your chiropractor will retest to ensure that changes have been produced. Testing afterwards allows us to provide high-quality care and high levels of patient satisfaction.
Conditions That May Benefit
Here are some of the issues that may respond well to an adjustment with Activator Methods:
• Back pain
• Headaches and migraines
• Neck pain
Schedule an Appointment
Are you wondering if Activator Methods may help you? Contact our South Perth practice today to book an appointment!

Activator Methods® South Perth, Como & Kensington, WA | (08) 9368 0100