Dr. Liam Welfar (Chiropractor)
B. Sc. (Chiro) B. Chiro (Hons.) B.Sc. Env. Health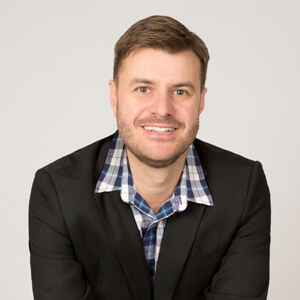 I have been a chiropractor for 12 years, after graduating with honours from Murdoch University in 2006. Previously, I completed a Bachelor of Science in Environmental Health at Curtin University.
I have been passionate about chiropractic since I was a young child, when I experienced the benefits of chiropractic care firsthand. As a sufferer of severe and frequent headaches and migraines, I was amazed by the profound relief chiropractic offered. Since then I've made it my mission in life to offer the same care and compassion to others.
I have had extensive and impressive experience within this field, particularly through the support I have offered to numerous professional athletes. From 2007 – 2010, I was the team chiropractor for the Swans AFL Club and was fortunate enough to witness their triumphant grand final win in 2010. I have also worked closely with the Australian men's water polo team in the lead-up to the 2008 Beijing Olympics, as well as being associated with the WA Institute of Sport's gymnastics and elite cycling programs.
Outside of the Practice
These days, I love helping families and everyday people in the community to achieve their health goals. My philosophy is simple: everyone is different, which is why I take a focused and tailored approach to care for each individual patient.
Get Started Today
To schedule a consultation with Dr Liam, please contact Kensington Chiropractic for Health today. He looks forward to assisting you and your family achieve greater wellbeing.

Kensington Chiropractic for Health | (08) 9368 0100