Julie Bridson, Remedial Massage Therapist
20 Years of Experience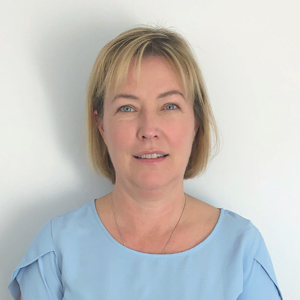 Julie has over 20 years of experience in the wellness field and as well as running a successful clinic in Fremantle for 15 years, has worked in a number of multi-modality clinics including chiropractic and physiotherapy. Julie is well respected and trusted by clients and colleagues and her honest, genuine approach is appreciated by all who meet her.
She uses a range of remedial massage techniques to alleviate pain, relieve muscular tension and improve range of motion.
Every session begins with a quick assessment to ensure the client receives the best possible treatment outcome. During the treatment, Julie combines various massage techniques from light pressure working on the fascia, trigger point and deep tissue work to get deeper into the muscle fibres as well as myofascial cupping, educating clients on self-management options and prescribing stretches.
Julie's treatment methods include:
Relaxation/Swedish Massage
Deep Tissue
Trigger Point Therapy
Remedial Massage
Pregnancy Massage
Her mission is all about getting you pain free and improving your quality of life and is very experienced in the areas of back pain, sciatica, acute or chronic pain management, headaches, stress and pregnancy care. She is committed to ongoing training, regularly attending seminars and events to further her professional development.
With her constant drive to further her reputation as a professional, Julie completed the Bachelor Degree in Traditional Chinese Medicine and Acupuncture in 2019 so that she may have more tools to help her clients. (not offered at KCFH)
She is a member of the Australian Traditional Medicine Society (ATMS) and is registered with the Australian Health Practitioner Regulation Agency (AHPRA)
Get Started Today
If your ready to get started or just want to learn more, contact Kensington Chiropractic for Health. Julie is happy to help you improve your quality of life.
CONTACT US »

Julie Bridson, Remedial Massage Therapist | (08) 9368 0100